Ben-Ari, Marans, Techelet & Co – Law Offices and Notary
Ben-Ari, Marans, Techelet & Co. was founded in 2021, with the aim of grouping diverse and multidisciplinary legal experience under one roof, giving our clients a legal home base in all areas of civil, commercial and administrative law. A home that can accommodate a wide range of quality legal service, while maintaining maximum availability and attention to each client.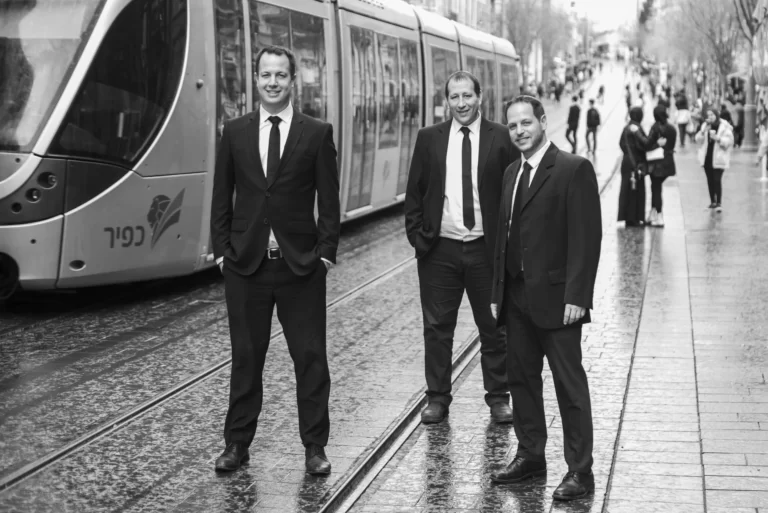 Uncompromising professionalism
Fierce determination in client representation
Personal, close and reliable service
In-depth knowledge and acquaintance with the state and local authorities

Judea and Samaria Law
Our firm has first-rate expertise in the applicable law in Judea and Samaria. We represent clients in real estate transactions, promotion and opposition of planning proceedings, administrative proceedings in all instances, as well as in diverse business activities in various ventures.

Civil and Commercial Litigation
Our firm has many years of experience in dispute resolution and representation in courts and other judicial tribunals, in all fields of commercial and civil law
Real Estate
We specialize in handling all types of real estate transactions, in all spects. We represent developers and private clients, including purchasing and selling of residential properties, commercial real estate, and land. We provide legal services to a wide array of clients, in Israel and abroad.

Commercial Law
We provide our clients with a balance of legal and strategic commercial advice, on all types of commercial contracts and engagements.
administrative law
Our firm specializes in the field of administrative law, including petitions to the High Court of Justice and other administrative instances in private and public matters, proceedings under the Freedom of Information Law, exhaustion of remedies against administrative bodies, and more.

Cooperative Societies and non-profit organizations
Our firm has long exprerience in representing cooperative societies, mainly those situated in Judea and Samaria. Also, we provide ongoing legal advice to various non-profit organizations.